The Future Of Funding
Nia K. Evans, Nati Linares, Brendan Martin, Cierra Michele Peters, and Caroline Woolard
May 18, 2021 | 4:00 - 5:30pm EDT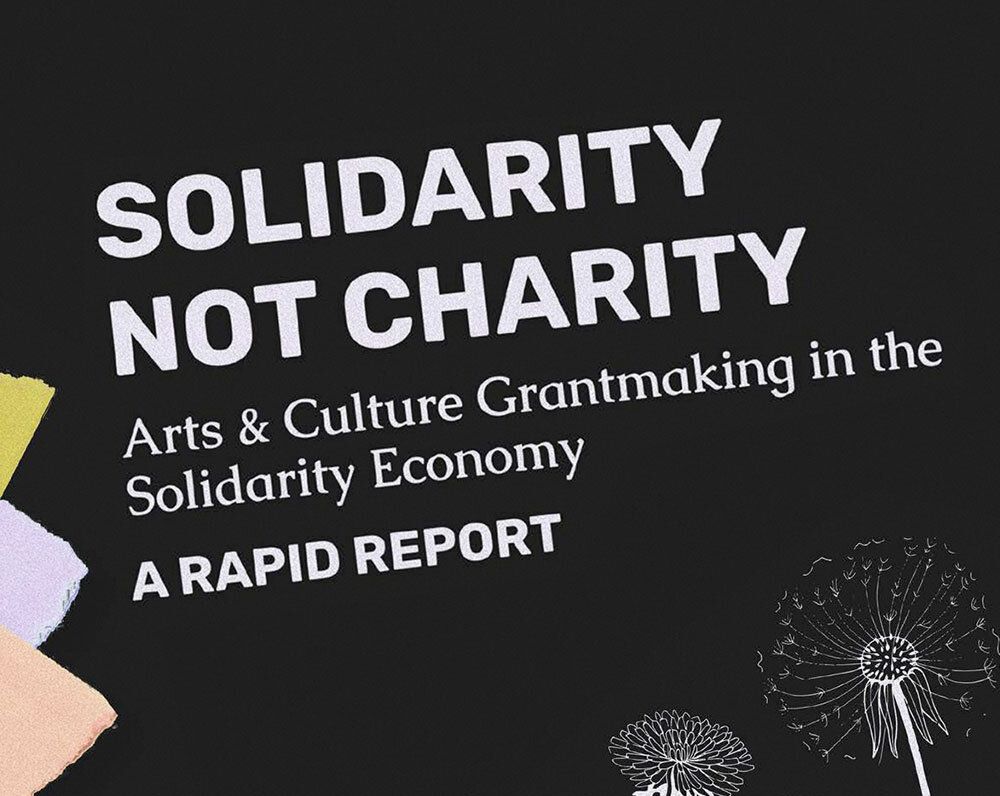 Nati Linares and Caroline Woolard discussed their research processes, findings, and recommendations for grantmakers and funders from Solidarity Not Charity, a 121-page report commissioned by Grantmakers in the Arts. They also introduce attendees to two important models for democratizing philanthropy and building the solidarity economy: Boston Ujima Project and The Working World.
Artists, arts workers, grant seekers, grantmakers, and anyone else interested in transitioning to more equitable and just economic models in the arts were encouraged to attend.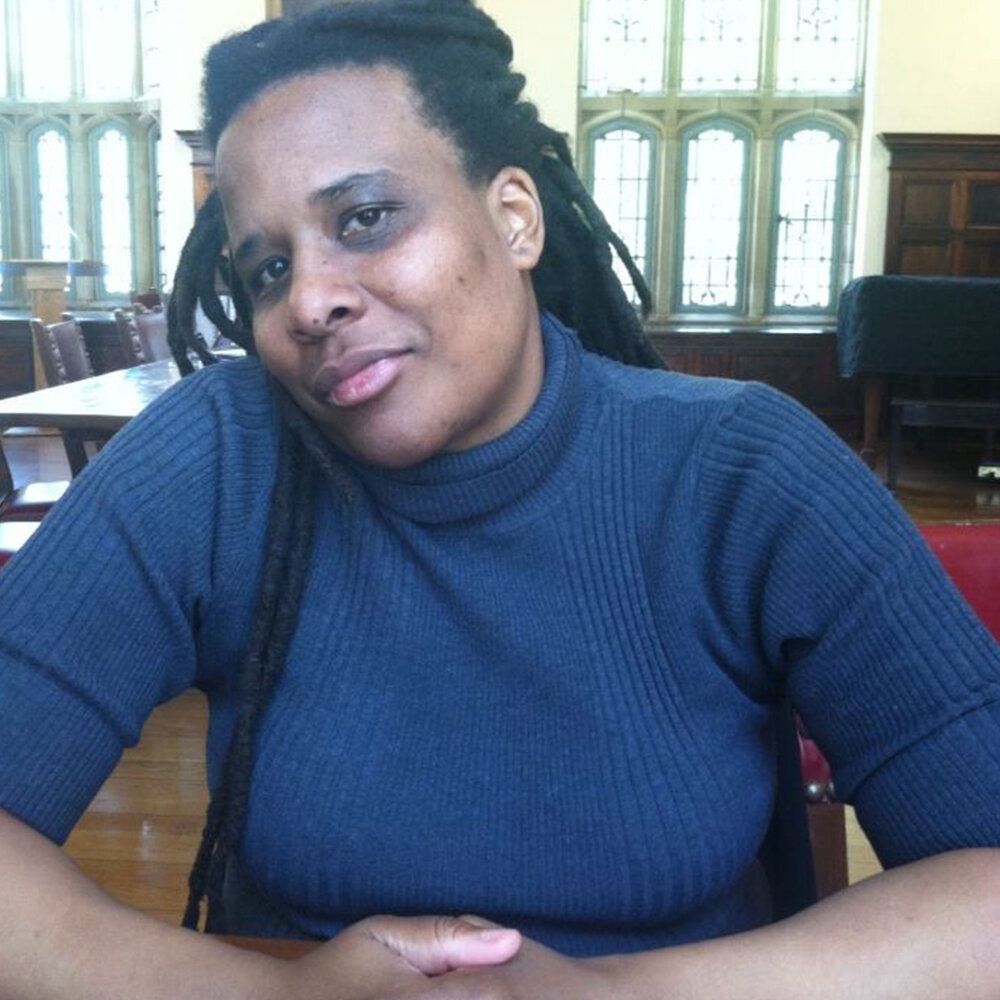 Nia K. Evans is director of the Boston Ujima Project, which organizes Greater Boston-area neighbors, workers, business owners, and investors to create a community-controlled economy. Evans has an educational background in labor relations, education leadership, and policy. Her advocacy work focuses on eliminating barriers between analysts and people with lived experiences while also increasing acknowledgement of the value of diverse types of expertise in policy. She is a co-creator of Frames Debate Project, a multimedia policy debate program that explores the intersection between drug policy, mental health services, and incarceration in Massachusetts. Evans has a B.A. in industrial and labor relations from Cornell University and an M.A. in education leadership, with a course of study in leadership, policy and politics from Teachers College at Columbia University. She also studied at the University of New South Wales in Sydney, Australia, where she focused on international labor relations.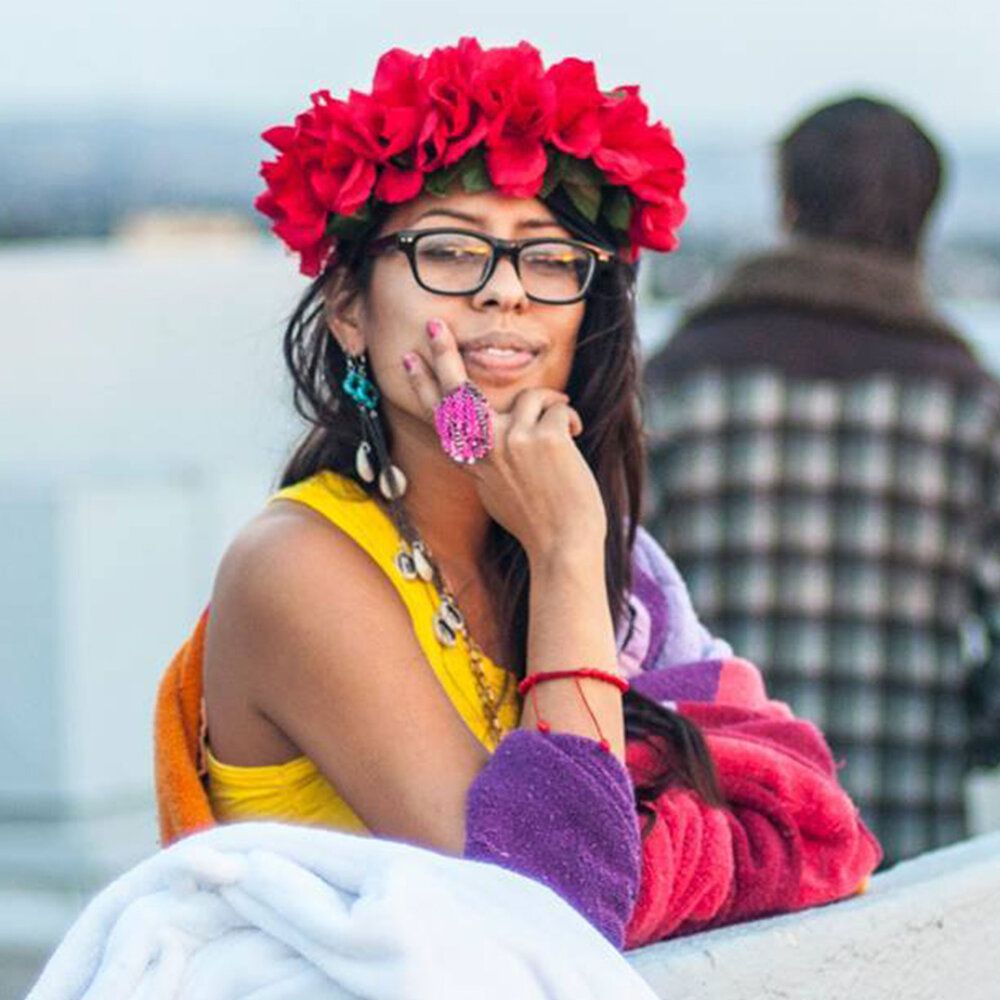 Natalia (Nati) Linares is a Communications and Network Organizer at the New Economy Coalition - a network of over 200 organizations in the US and Canada envisioning a just transition to a better and stronger social, cultural, and economic system. In 2010, she founded conrazón - a creator development agency investing in new paradigms for a hyper-connected, heart-centered, and rebalanced generation. Her resume includes working as an artist manager for Panamanian, Oakland-based bicultural rap pioneers Los Rakas and Brazil-via-Brooklyn Carioca-funk polyglot diva Zuzuka Poderosa; handling Artist Relations for NYC's SummerStage; leading publicity efforts for emergent festivals such as Santiago de Cuba's inaugural MANANA; and strategic consulting for #DIASPORADICAL artists. Linares is also the founder of ISLA, an arts collective based in her hometown of Staten Island, and a member of Sol Collective in Sacramento, CA. These experiences led her to explore the role art and artist collectives could play in building not only a new economy, but a new culture. She recently co-authored a report with the artist Caroline Woolard for Grantmakers in the Arts about how artists and culture bearers are transforming the economy called "Solidarity Not Charity: Arts & Culture Grantmaking in the Solidarity Economy."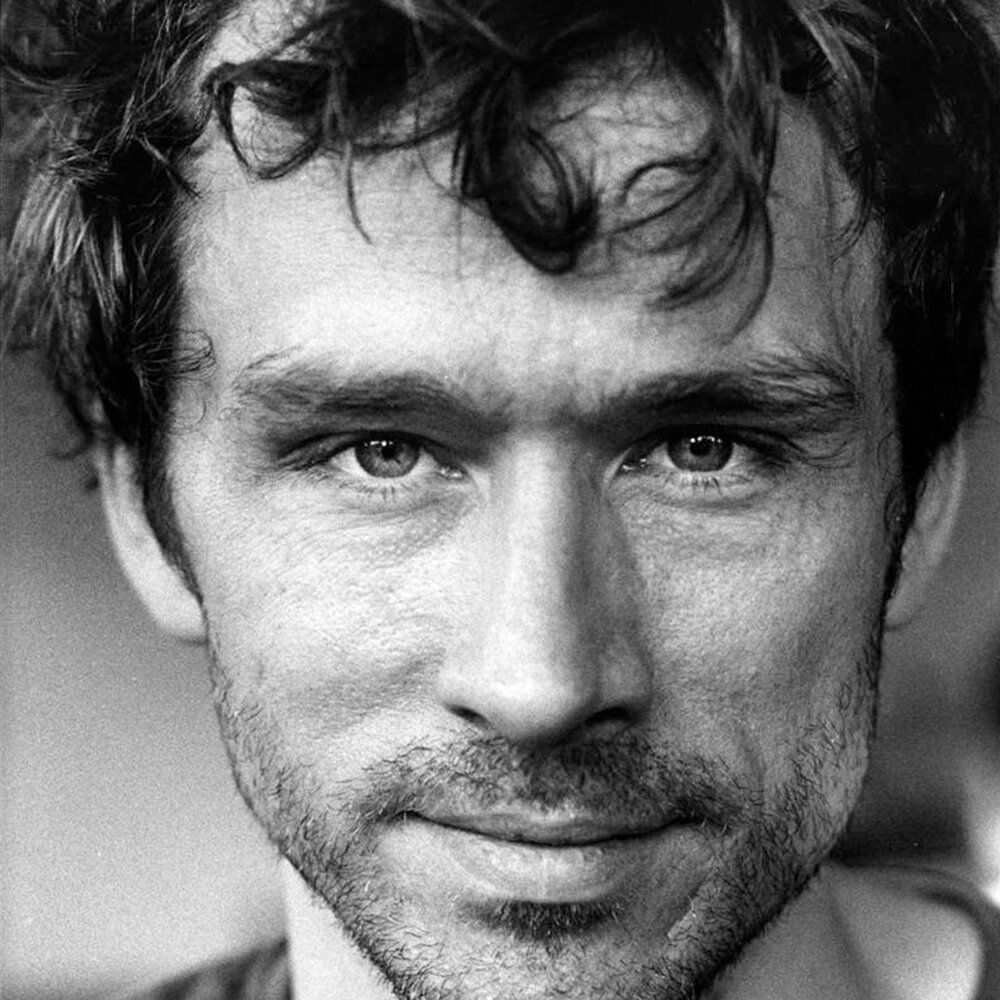 Brendan Martin is founder and director of The Working World, a cooperative financial institution and business incubator based in Argentina, Nicaragua, and the United States. Martin originally moved to Argentina in 2004 to work with a group of Argentines looking to support the "recovered factory" phenomenon, and out of this was born The Working World and its methods of non-extractive finance and just-in-time "evergreen" credit. Despite dire predictions of investing in the recovered factory movement, The Working World achieved a 98% return rate across 715 loans, and all with repayments from profit sharing and without guarantees. In 2009, Martin helped open a second branch in Nicaragua and another in the United States in 2012. The same grassroots cooperative efforts have proven effective and provocative in the context of the US. Martin is a 2009 Ashoka fellow, a two-time Ashoka Globalizer, a nominated Prime Mover, and a frequent speaker on the solidarity and cooperative economy.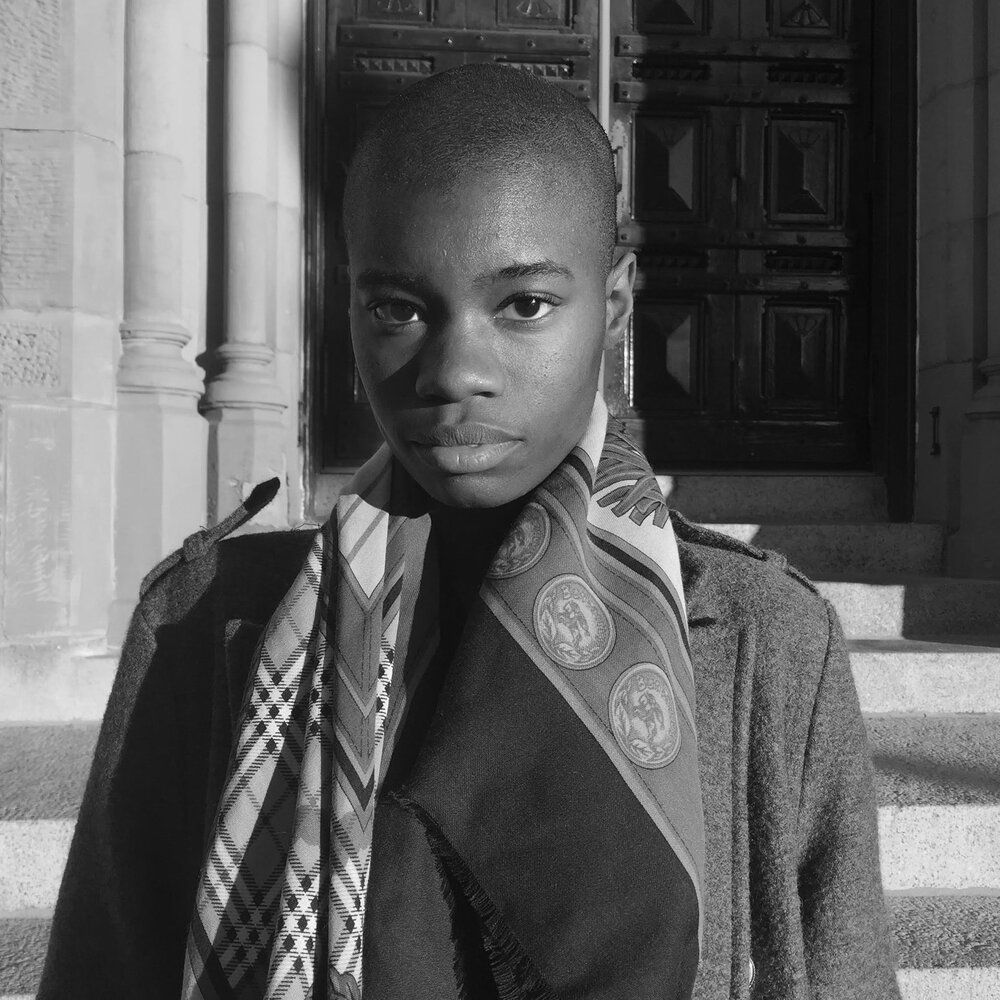 Cierra Michele Peters is an artist and the Communications Director of The Boston Ujima Project. Ujima, named for the Swahili word for collective work and responsibility, uses a participatory budgeting process in combination with traditional underwriting to put economic development decisions in the hands of community members. As an artist, her practice includes video, installation, and durational performance. As an artist, curator, and organizer, her projects examine visual, spatial, and sensory representations of Blackness. Her conceptual work uses wry humor to present commentary on subjectivity and ontology against an urban backdrop. Her recent projects include Print Ain't Dead, a pop-up bookstore and publishing platform and Demo Radio, an underground sound archive.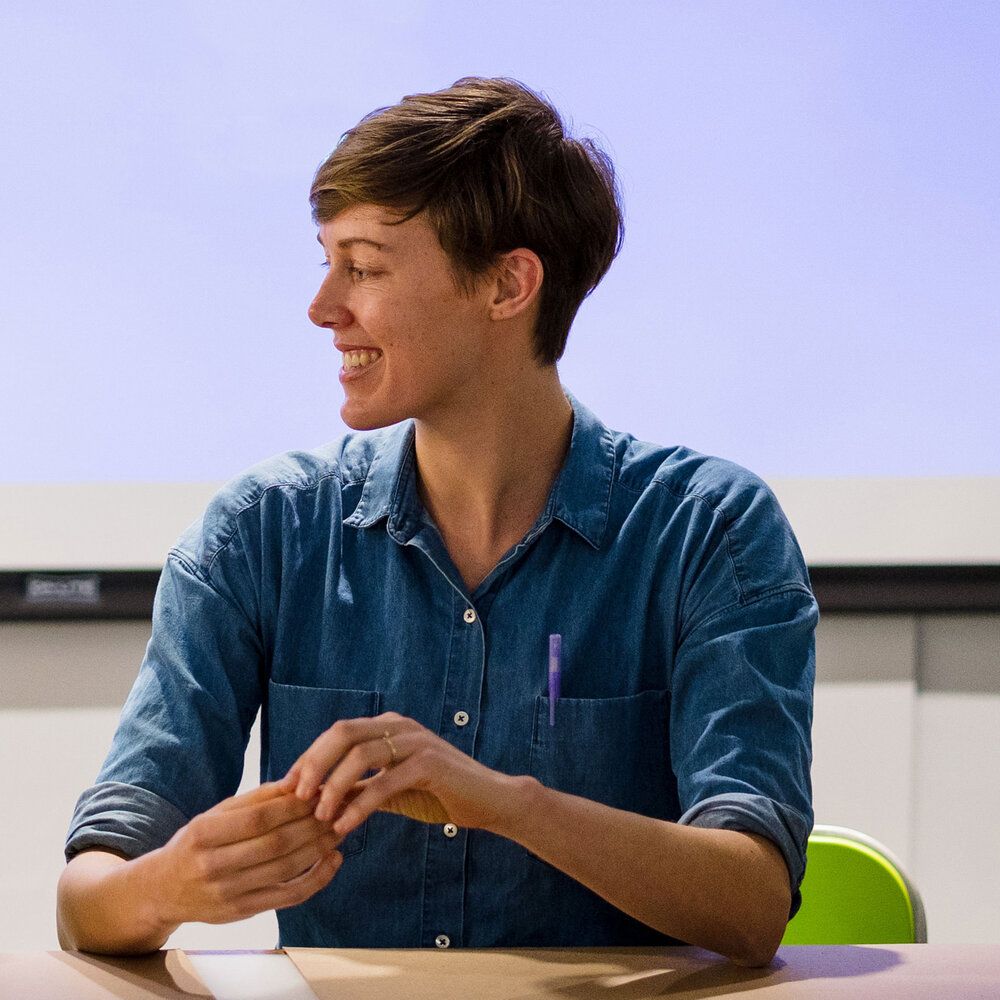 Caroline Woolard is an American artist who, in making her art, becomes an economic critic, social justice facilitator, media maker, and sculptor. Since the financial crisis of 2007-8, Woolard has catalyzed barter communities, minted local currencies, founded an arts-policy think tank, and created sculptural interventions in office spaces. Woolard has inspired a generation of artists who wish to create self-organized, collaborative, online platforms alongside sculptural objects and installations. Her work has been commissioned by and exhibited in major national and international museums including MoMA, the Whitney Museum, and Creative Time. Woolard's work has been featured twice on New York Close Up (2014, 2016), a digital film series produced by Art21 and broadcast on PBS. She was the 2018–20 inaugural Walentas Fellow at Moore College of Art and Design and the inaugural 2019–20 Artist in Residence for INDEX at the Rose Museum, and a 2020-2021 Fellow at the Center for Cultural Innovation.
Author, Faculty Member at New York University
Holding an MFA and an MBA, Amy studies the friction between art and business and proposes new structures to support economic sustainability for artists. Her third book, Economics of Visual Arts, was published in the fall of 2021 with Cambridge University Press. Amy is also author of two other books, Museum Legs and Art Thinking. Serving on the arts administration faculty at NYU, Amy researches what would happen if artists retained equity in their work. Her work on fractional equity has appeared in Management Science (with Kraussl) in the "Fast Track" intended for "high-impact research that is of broad interest."


Amy's work has been featured in The Guardian, Harpers, The Atlantic, the Financial Times, Artforum, and The Art Newspaper. Her early work with the artists' cooperative project Trade School was covered in the New York Times and The New Yorker. She speaks widely including at the Aspen Ideas Festival, Meaning Conference (Brighton, UK), and The Conference (Malmö, Sweden). She has taught at Williams College, the Rhode Island School of Design, the School of Visual Arts, and California College of the Arts, and is a past recipient of the Sarah Verdone Writing Award from the Lower Manhattan Cultural Council.


Image © Shieva Rezvani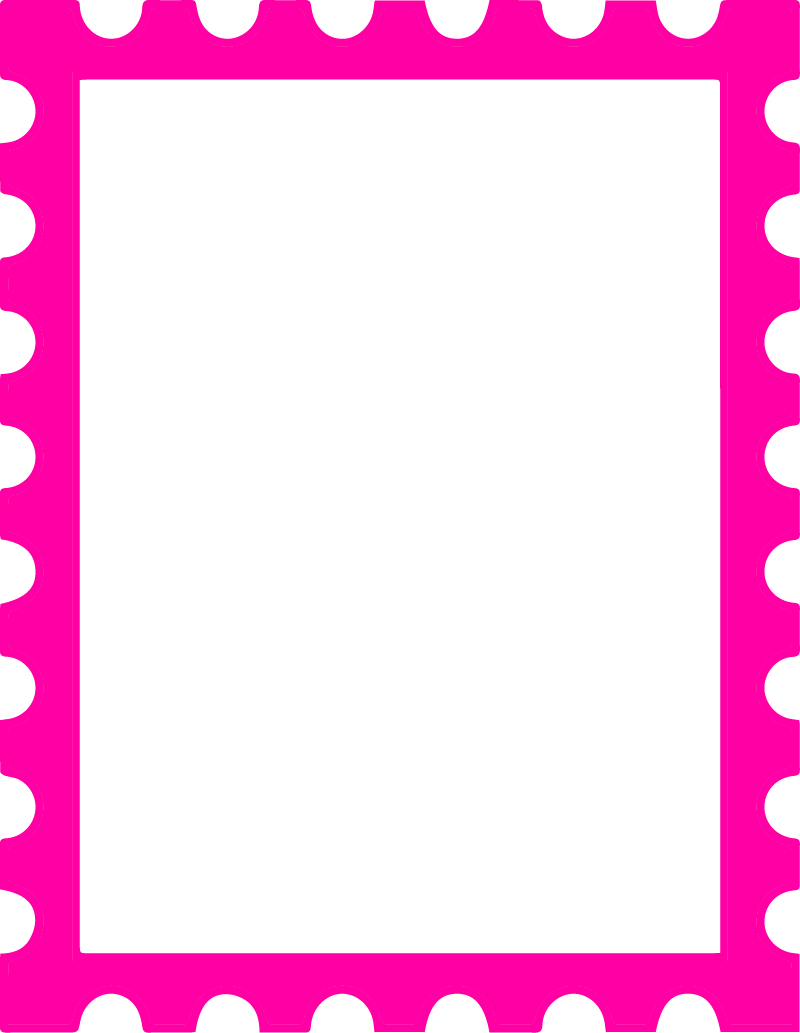 Join our mailing list!
Sign up to get the latest information on upcoming events and new courses.
Attorney, Deputy Director of Legal Services at the Arts & Business Council of Greater Boston (A&BC)
Luke Blackadar is an attorney and the Deputy Director of Legal Services at the Arts & Business Council of Greater Boston (A&BC). An artist himself, he helps artists, creative start-ups, and arts nonprofits manage legal issues involving copyright, trademark, contracts, entity formation, and corporate governance. Luke also enjoys talking to groups of law students and artists and has recently spoken on art legal issues to the Americans for the Arts, the City of Boston, and students at Brown University, RISD, MassArt, and Lesley University. In addition to managing the A&BC's legal interns, he teaches at the Boston University Metropolitan College and the Roger Williams University School of Law, and mentors students through the Northeastern University and Northeast Regional Black Law Student Associations. Luke is a graduate of Clark University and Northeastern University School of Law. In his spare time, he enjoys drawing, running, reading, and playing video games.
Marci Blackman + Diana Y Greiner
Founders of Treehouse Taxes
Treehouse Taxes, run by Diana Y Greiner and Marci Blackman in Brooklyn, New York, caters specifically to self-employed individuals and small businesses. They built the Treehouse so you will have a safe, fun, and friendly place to get your taxes done.


Marci has been providing a combination of tax preparation, bookkeeping, and accounting services to a wide range of clientele, including individuals, partnerships, and small corporations for the past 20 years. As a longtime freelancer and award-winning novelist, Marci understands what it means to "hustle" for your dreams, particularly as it pertains to taxes. As a partner in Treehouse Taxes LLC, Marci believes transferring knowledge and helping artists and freelancers become savvy taxpayers is a form of social justice.


Diana Y Greiner knows about cobbling together an income, tracking expenses, and pursuing a dream. She has spent over 20 years juggling the life of a performing artist while developing and maintaining her left brain as the managing director of an arts organization, a waitress, an acrobatics instructor, an office manager, a massage therapist, a bookkeeper, and finally a full-fledged tax nerd by earning her EA. Through it all she maintains that connection is the point of everything.
Hosts of Brunch & Budget
Pamela Capalad is a Certified Financial Planner™ and Accredited Financial Counselor™ who has worked in the field of financial services for over a decade. She founded Brunch & Budget to provide people who felt ashamed or embarrassed about money with a safe and friendly place to speak openly and make financial progress. Her mission is to make financial planning as affordable as possible for the communities who need it most. Her work has been featured in publications including the
Washington Post
,
Teen Vogue
,
Huffington Post
, and
Vice Magazine
. She was named in
New York Magazine
's Best of New York 2019 and has brunched with over 400 people and counting.
Dyalekt is an MC, playwright, educator, and podcaster. His work focuses on defining personal identities and finding one's voice, authentic communication, and supporting one's community. His first album and one-man show, Square Peg Syndrome, is also a 6-week school curriculum that toured through St. Croix's 17 schools. His new album and one-man show, The Museum of Dead Words, explores communication, race, and empathy in the internet age. Dyalekt was named to the Public Theater's Emerging Writers Group and his performance venues include the Bowery Ballroom, SXSW, Oregon Shakespeare Festival, Mozilla's Internet Festival in London, the United Nations, Santa Barbara's Lucidity Festival, and the Divadlo Archa in Prague, CZ.


Pam and Dyalekt host the Brunch & Budget podcast, where they discuss how personal finance and racial economic inclusion intersect. They also co-founded the
Race & Wealth Podcast Network
with Dedrick Asante-Muhammad, Chief of Race, Wealth and Community at NCRC. Through what they've learned in their work, Dyalekt and Pam have started a group financial planning program called See Change, specifically designed for People of Color and make financial planning more inclusive.
Staff Attorney at Volunteer Lawyers for the Arts of NY
Laura Levin-Dando, Staff Attorney at Volunteer Lawyers for the Arts of NY, advises clients on a range of issues, including disputes, contracts, and intellectual property matters. Laura also teaches and facilitates VLA's educational programs. Laura received her J.D. from George Washington University Law School and graduated summa cum laude from Yeshiva University, where she studied history and music. A lifelong musical theatre nerd, Laura feels very fortunate to be able to help artists from all disciplines through her work at VLA.
Actor, President and Founder of Abundance Bound
Miata Edoga is an actor and the President and Founder of Abundance Bound, the premiere financial education company for creative entrepreneurs. She created The Artist's Prosperity System™, which has provided thousands of artists with a step-by-step process to significantly improve their financial situations, giving them more time and freedom to focus on their creative careers. Miata and other Abundance Bound facilitators, all working artists themselves, lead workshops and seminars on financial empowerment for organizations including: The Academy of Motion Picture Arts and Sciences, The Television Academy, WGA, DGA, SAG-AFTRA, The Actors Fund, The Motion Picture & Television Fund and The Center for Cultural Innovation.
Director of Education Outreach at Next Gen Personal Finance
Yanely Espinal is the Director of Education Outreach at Next Gen Personal Finance and the Creator of the MissBeHelpful YouTube channel, where she posts weekly videos about money. Born and raised by Dominican, immigrant parents in Brooklyn, New York, Yanely is a proud product of NYC public schools. She majored in Art at Fiorello H. LaGuardia High School before going on to receive her bachelor's degree in History of Art/Architecture and Visual Art at Brown University. She later earned her master's degree in teaching and after struggling with credit card debt, became passionate about personal finance education. When she isn't working, she sews, paints, listens to podcasts, and babysits her 8 nieces and nephews.
Director of Artist Services at Lower Manhattan Cultural Council (LMCC)
As Director of Artist Services at LMCC, Ana Fiore oversees re-grant programs in support of community-based arts programming in Manhattan; artist residencies providing work space for creative development; the SU-CASA program, connecting artists with senior centers; and other artist service initiatives within the organization. The core of these programs is to increase the range of resources available to artists. Prior to LMCC, Ana aided fiscally sponsored artists at the New York Foundation for the Arts with a focus on demystifying the fundraising process. She has also served the Center for Performance Research, The Joyce, and Danspace Project.
Co-founder and Partner of Westfuller
Ian Fuller is a co-founder and partner of Westfuller, a financial and wealth management firm that provides advice, strategy, and investment management for values-aligned global individuals, families, and institutions.
A specialist in evidence-driven, global wealth advisory and planning, strategic investment management, and philanthropic giving, he works closely with people and institutions to empower wealth with purpose. Ian is also the board chair of Common Justice, a restorative and criminal justice reform organization, and serves as the treasurer/finance chair for many social justice organizations, including: civil rights organization Color of Change, economic justice impact fund The Workers Lab, the private foundation Proteus Action League, and Amalgamated bank's Charitable Foundation.
He holds a B.S. in Economics from Hong Kong University of Science and Technology and an M.S. in International Affairs and Global Finance from New York University. He also holds a Chartered Financial Consultant designation for the Series 7, 66, 24 securities licenses. He lives on the Lower East Side of New York City with his family.
Math Educator, Personal Finance Advocate
Joel Kwabi was born in Ghana and moved to the United States for college. After receiving a bachelor's degree in mathematics and working in finance, he obtained a masters degree in mathematics education in pursuit of his passion for teaching. For over a decade, he has taught math in the classrooms of Brooklyn. He is passionate about personal finance and helped lead a Financial Peace University course in his church community after an eye-opening experience paying off student debt and saving to buy a home. He currently lives on Long Island with his wife and two kids.
Partner in the Advanced Media & Technology Practice at Loeb & Loeb
Jessica Lee is a Partner in the Advanced Media & Technology practice at Loeb & Loeb, where she counsels clients on the privacy and intellectual property issues that arise when launching, marketing, and monetizing digital products and content. Named one of New York's Notable Women in Law by Crain's, Jessica has helped a variety of media and technology companies negotiate the agreements that support their digital media initiatives. She is a member of MoMA's Friends of Education and sits on the board of directors for The Laundromat Project.
Founder and Managing Attorney of Luque PLLC
Anibal A. Luque provides legal advice and practical counsel to creatives and entrepreneurs across the globe. Following today's progressive merging of industries, Anibal caters to the needs of companies and individuals who create products and provide services utilizing technology in the areas of music, art, and fashion. His clients consist of companies that provide services and innovative products in the technology, media, apparel, and beverage industries, as well as those with an eye toward social enterprise. As an enthusiastic young entrepreneur himself, Anibal strives to help like-minded people achieve success with the right legal planning.
National Director of Health Services for Entertainment Community Fund (Formerly The Actors Fund)
Renata Marinaro is an experienced social worker and current National Director of Health Services for ECF, a human services organization that helps all professionals in performing arts and entertainment. Her accomplishments include starting the Friedman Health Center for Performing Arts, a primary and specialty care center in partnership with Mount Sinai Doctors in New York City; training and managing a national team of health insurance navigators and agents; and developing creative health literacy products. Her overarching goal is to create educated healthcare consumers with increased access to affordable care.
Executive Director of the Foundation for Contemporary Arts (FCA)
Kay Takeda has worked for over 25 years to support the advancement of artists and the arts sector. Currently, she is Executive Director of the Foundation for Contemporary Arts (FCA), which recognizes artists making innovative work through unrestricted grants and responsive project support. Previously, she developed strategy and oversaw artist-focused initiatives at Joan Mitchell Foundation, including the launch of the multi-year Joan Mitchell Fellowship. In prior roles, Kay expanded local grantmaking community partnerships and professional development at Lower Manhattan Cultural Council; led national grantmaking programs at Arts International, and managed exhibitions and programming at the Newhouse Center for Contemporary Art, Snug Harbor. She serves on the board of Movement Research, frequently sits on funding panels, and lectures widely on professional issues affecting artists.
Aaliya Zaveri is an immigration attorney whose practice focuses on extraordinary ability petitions. She represents individual and institutional clients from a diverse range of professions, including architectural design, classical music, and visual art. A graduate of Wesleyan University and Fordham Law, she worked in corporate securities litigation before practicing immigration law. Born in India and raised in Hong Kong, she now makes her home in Brooklyn, NY.
Art World Learning is now CreativeStudy!

Art World Learning is
relaunched as CreativeStudy!


Our mission remains the same: to help those in the creative sector thrive by making intelligent business and financial decisions in their personal and professional lives. We continue to value empowerment through education, transparency, equity, and advocacy.
If you are already an AWL user, check your inbox for instructions to activate your account.
Didn't receive that email? Click Sign In > "Forgot Password?"