Envisioning The Future Of Higher Education In The Arts
August 18, 2020 | 2:00-3:15pm EDT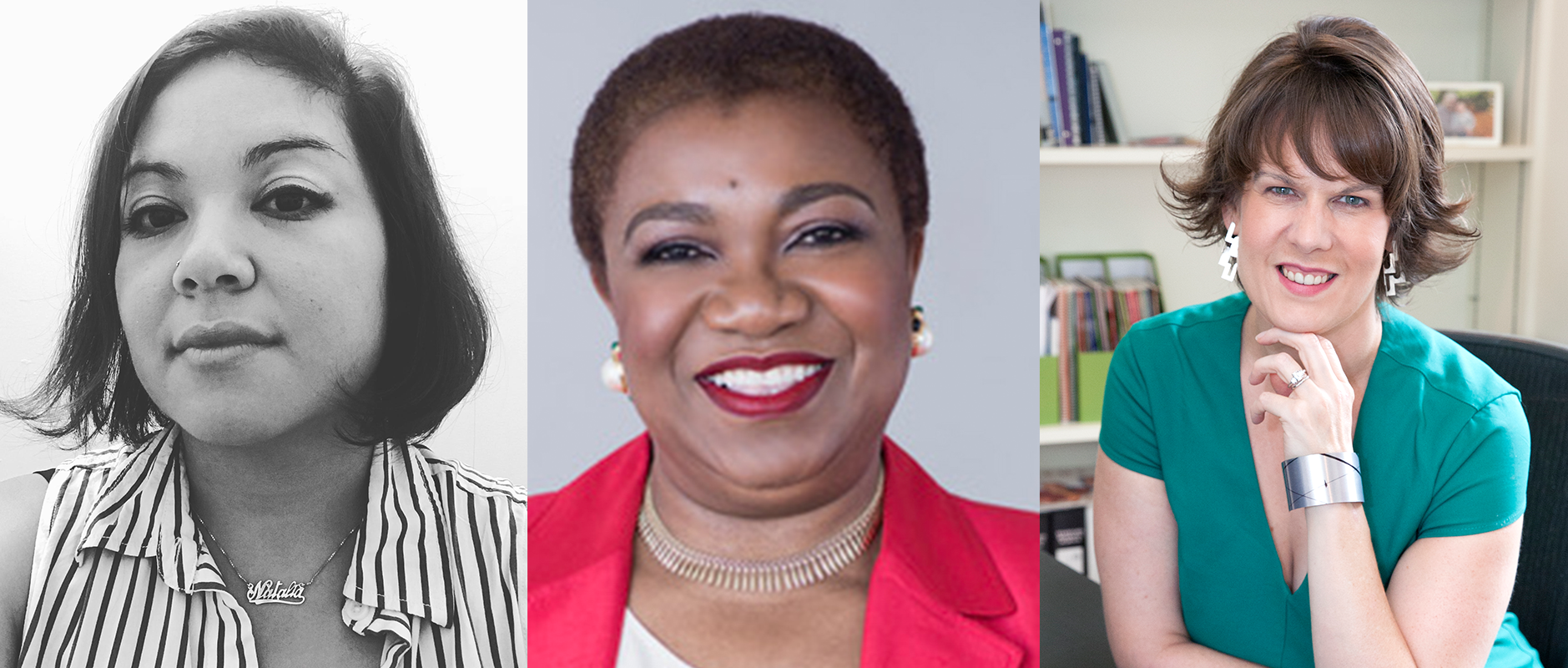 Facilitator:
Natalia Nakazawa
Artist, Arts Administrator, and Educator
Participants:

Deborah Obalil
President and Executive Director of AICAD
Meme Omogbai
President and Executive Director of AICAD
In 2020, colleges and universities across the world have rushed to adapt to a new reality that questions the very nature of their work: a pandemic sent students home and protests shone a spotlight on inequality supported by many of our institutions, including those in higher education. Since March, everyone involved in education has had to rethink fundamentals and challenge core assumptions ranging from the format of instruction to what and who creates value. Since arts education is historically vulnerable to funding cuts and much of the instruction relies on hands-on studio classes, specialized equipment, in-person mentorship, and tuition dollars, the systemic changes necessary to thrive require radical, ethical thinking. What are the responsibilities and priorities being considered going into this exceptional academic year?


Artist and educator Natalia Nakazawa will facilitate a discussion between two important leaders in arts education: Deborah Obalil, the President and Executive Director of the Association of Independent Colleges of Art and Design (AICAD), and Meme Omogbai, the Executive Director and CEO of the College Art Association (CAA). Both institutions support and advocate for artists, arts workers, and scholars in the art and design fields. Together, they will discuss the evolving paths forward for higher education in the arts, including structural changes and very significant challenges. What is the role of higher education in times of crisis? Since creativity is nurtured by the institutions they oversee, what are the creative solutions being implemented to address health concerns, anti-racism efforts, adjunct culture, and affordability? What are their hopes and expectations for the future?


This 75-minute webinar is designed with everyone in the art world from current students to artists, arts administrators, and art historians in mind. Questions submitted during registration will be incorporated into the discussion as appropriate.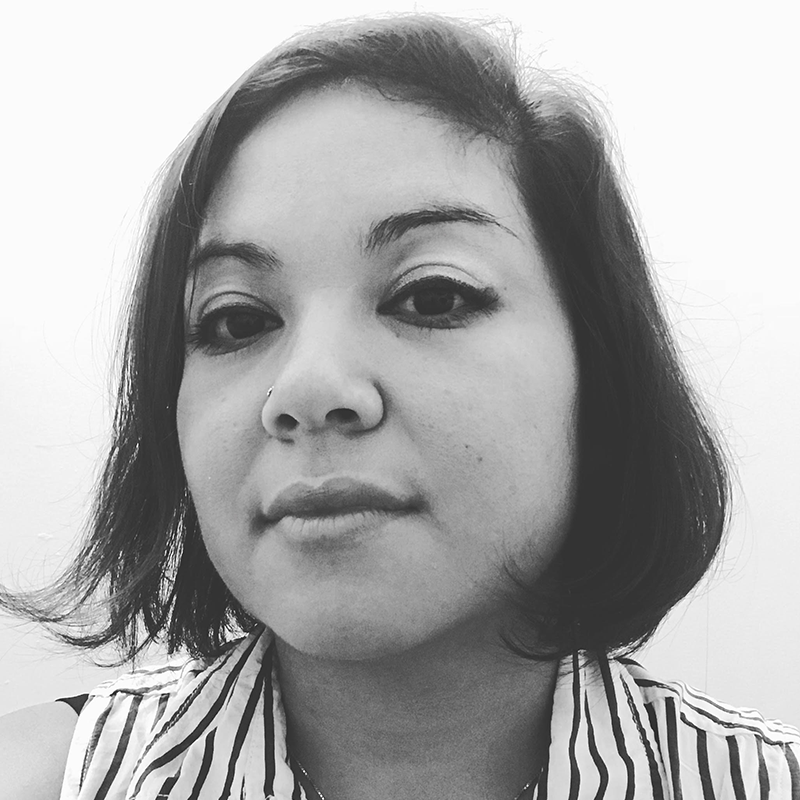 Natalia Nakazawa is a Queens-based interdisciplinary artist working across the mediums of painting, textiles, and social practice. Utilizing strategies drawn from a range of experiences in the fields of education, arts administration, and community activism, Nakazawa negotiates spaces between institutions and individuals, often inviting participation and collective imagining. She has held the position of Assistant Director of EFA Studios for over 8 years, supporting a large network of contemporary artists through subsidized studio spaces and professional practice opportunities in midtown Manhattan. Nakazawa received her MFA in studio practice from California College of the Arts, a MSEd from Queens College, and a BFA in painting from the Rhode Island School of Design. Her work has recently been exhibited at Wave Hill (Bronx, NY), Arlington Arts Center (Washington, DC), Transmitter Gallery (Brooklyn, NY), Wassaic Project (Wassaic, NY), The Old Stone House in Brooklyn (Brooklyn, NY), and The Metropolitan Museum of Art (New York, NY). Nakazawa has been an artist-in-residence at MASS MoCA, SPACE on Ryder Farm, The Children's Museum of Manhattan, and Wassaic Project. She teaches at CUNY.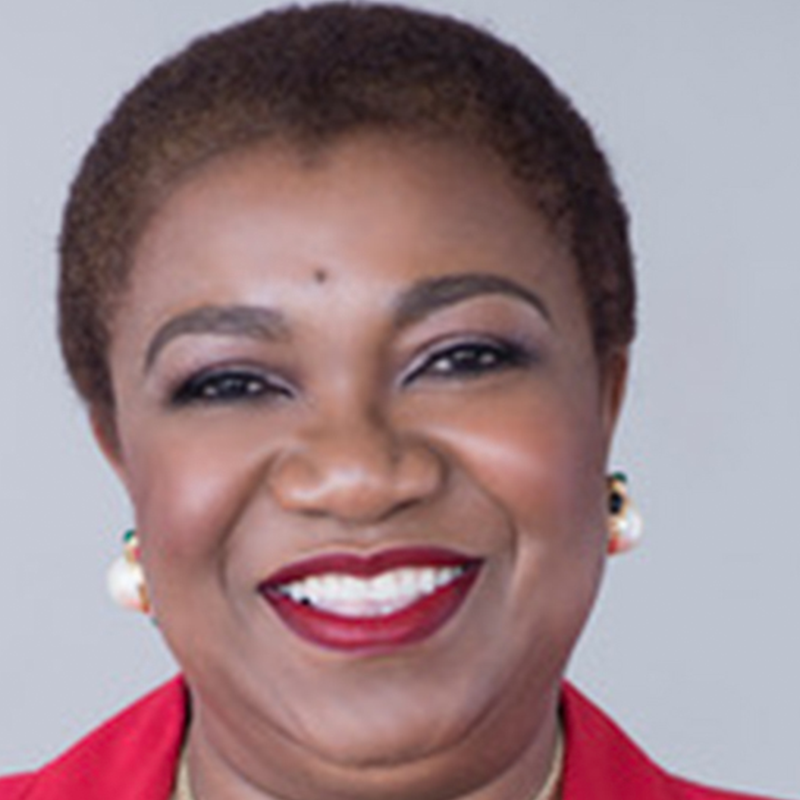 Meme Omogbai is Executive Director and CEO of College Art Association (CAA), the preeminent international support organization for professionals in the visual arts. Before joining CAA, Omogbai served as a member and past Board Chair of the New Jersey Historic Trust, one of four landmark entities dedicated to preservation of the state's historic and cultural heritage and Montclair State University's Advisory Board. Named one of 25 Influential Black Women in Business by The Network Journal, Meme has over 25 years of experience in corporate, government, higher education, and museum sectors. As the first American of African descent to chair the American Alliance of Museums, Omogbai led an initiative to rebrand the AAM as a global, inclusive alliance. While COO and Trustee, she spearheaded a major transformation in operating performance at the Newark Museum. During her time as Deputy Assistant Chancellor of New Jersey's Department of Higher Education, Omogbai received Legislative acknowledgement and was recognized with the New Jersey Meritorious Service Award for her work on college affordability initiatives for families. Omogbai received her MBA from Rutgers University and holds a CPA. She did post-graduate work at Harvard University's Executive Management Program and has earned the designation of Chartered Global Management Accountant. She studied global museum executive leadership at the J. Paul Getty Trust Museum Leadership Institute, where she also served on the faculty.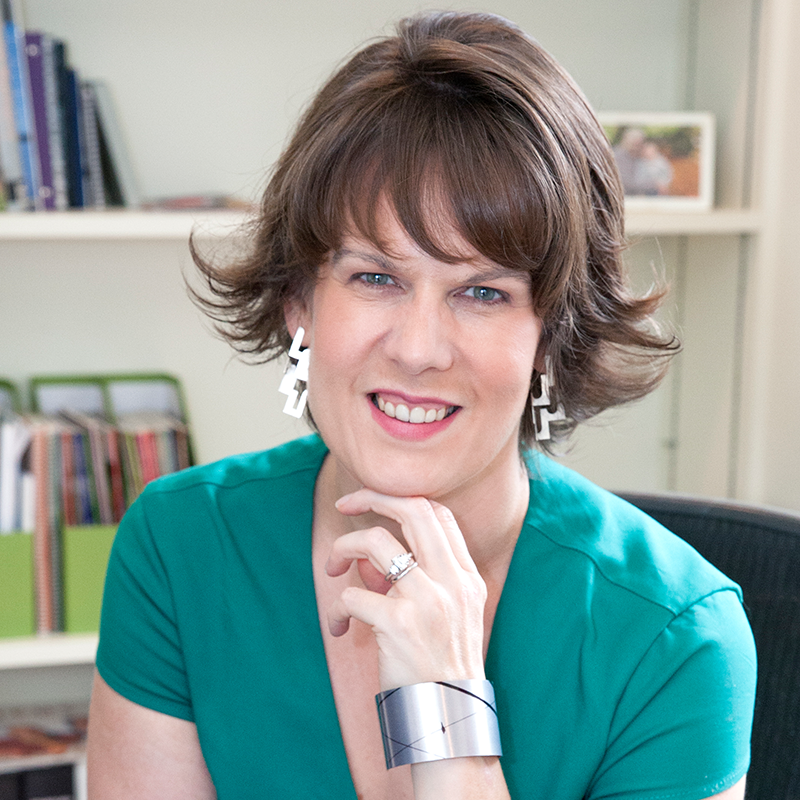 Deborah Obalil has over twenty years experience as a leader in the national arts and culture industry. She was appointed the Executive Director of the Association of Independent Colleges of Art & Design (AICAD) in June 2012, and then President in the fall 2015. Prior to her appointment with AICAD, Obalil operated a successful boutique arts management consulting firm, Obalil & Associates for four years. The firm provided consultation and facilitation in strategic business planning, marketing research and planning, and board development for non-profit arts organizations, independent artists of all disciplines, and creative for-profit ventures. Obalil has also served as Executive Director of the Alliance of Artists Communities and Director of Arts Marketing Center & Research at the Arts & Business Council of Chicago.
Author, Faculty Member at New York University
Holding an MFA and an MBA, Amy studies the friction between art and business and proposes new structures to support economic sustainability for artists. Her third book, Economics of Visual Arts, was published in the fall of 2021 with Cambridge University Press. Amy is also author of two other books, Museum Legs and Art Thinking. Serving on the arts administration faculty at NYU, Amy researches what would happen if artists retained equity in their work. Her work on fractional equity has appeared in Management Science (with Kraussl) in the "Fast Track" intended for "high-impact research that is of broad interest."


Amy's work has been featured in The Guardian, Harpers, The Atlantic, the Financial Times, Artforum, and The Art Newspaper. Her early work with the artists' cooperative project Trade School was covered in the New York Times and The New Yorker. She speaks widely including at the Aspen Ideas Festival, Meaning Conference (Brighton, UK), and The Conference (Malmö, Sweden). She has taught at Williams College, the Rhode Island School of Design, the School of Visual Arts, and California College of the Arts, and is a past recipient of the Sarah Verdone Writing Award from the Lower Manhattan Cultural Council.


Image © Shieva Rezvani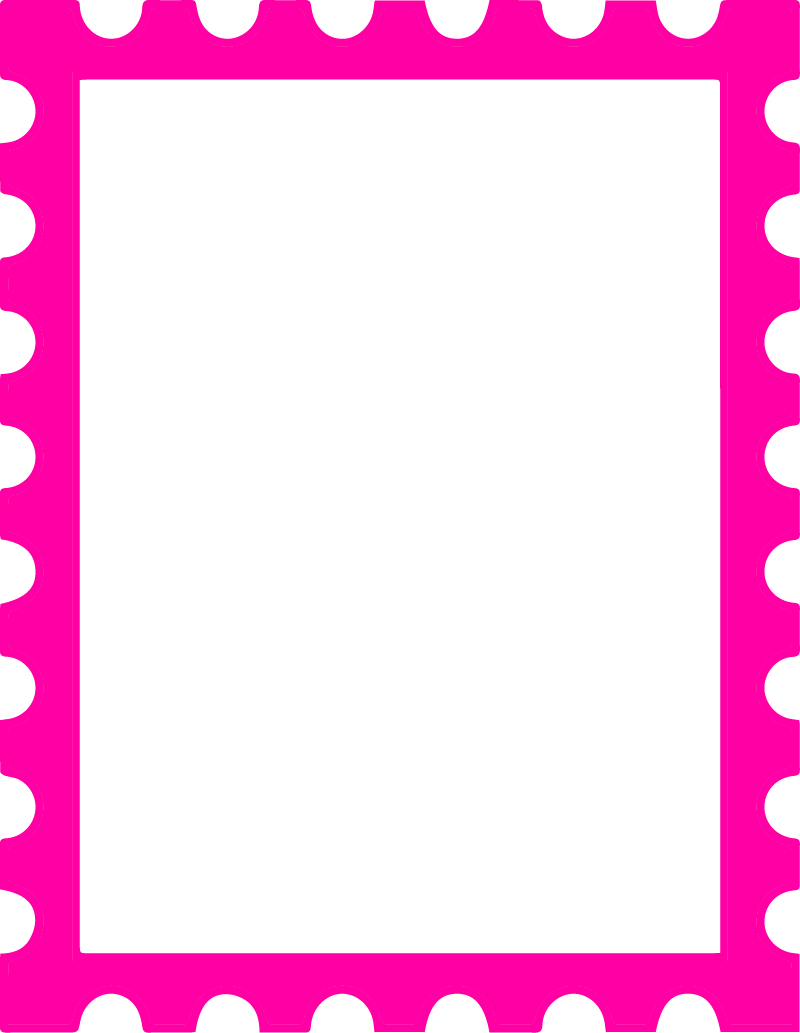 Join our mailing list!
Sign up to get the latest information on upcoming events and new courses.
Attorney, Deputy Director of Legal Services at the Arts & Business Council of Greater Boston (A&BC)
Luke Blackadar is an attorney and the Deputy Director of Legal Services at the Arts & Business Council of Greater Boston (A&BC). An artist himself, he helps artists, creative start-ups, and arts nonprofits manage legal issues involving copyright, trademark, contracts, entity formation, and corporate governance. Luke also enjoys talking to groups of law students and artists and has recently spoken on art legal issues to the Americans for the Arts, the City of Boston, and students at Brown University, RISD, MassArt, and Lesley University. In addition to managing the A&BC's legal interns, he teaches at the Boston University Metropolitan College and the Roger Williams University School of Law, and mentors students through the Northeastern University and Northeast Regional Black Law Student Associations. Luke is a graduate of Clark University and Northeastern University School of Law. In his spare time, he enjoys drawing, running, reading, and playing video games.
Marci Blackman + Diana Y Greiner
Founders of Treehouse Taxes
Treehouse Taxes, run by Diana Y Greiner and Marci Blackman in Brooklyn, New York, caters specifically to self-employed individuals and small businesses. They built the Treehouse so you will have a safe, fun, and friendly place to get your taxes done.


Marci has been providing a combination of tax preparation, bookkeeping, and accounting services to a wide range of clientele, including individuals, partnerships, and small corporations for the past 20 years. As a longtime freelancer and award-winning novelist, Marci understands what it means to "hustle" for your dreams, particularly as it pertains to taxes. As a partner in Treehouse Taxes LLC, Marci believes transferring knowledge and helping artists and freelancers become savvy taxpayers is a form of social justice.


Diana Y Greiner knows about cobbling together an income, tracking expenses, and pursuing a dream. She has spent over 20 years juggling the life of a performing artist while developing and maintaining her left brain as the managing director of an arts organization, a waitress, an acrobatics instructor, an office manager, a massage therapist, a bookkeeper, and finally a full-fledged tax nerd by earning her EA. Through it all she maintains that connection is the point of everything.
Hosts of Brunch & Budget
Pamela Capalad is a Certified Financial Planner™ and Accredited Financial Counselor™ who has worked in the field of financial services for over a decade. She founded Brunch & Budget to provide people who felt ashamed or embarrassed about money with a safe and friendly place to speak openly and make financial progress. Her mission is to make financial planning as affordable as possible for the communities who need it most. Her work has been featured in publications including the
Washington Post
,
Teen Vogue
,
Huffington Post
, and
Vice Magazine
. She was named in
New York Magazine
's Best of New York 2019 and has brunched with over 400 people and counting.
Dyalekt is an MC, playwright, educator, and podcaster. His work focuses on defining personal identities and finding one's voice, authentic communication, and supporting one's community. His first album and one-man show, Square Peg Syndrome, is also a 6-week school curriculum that toured through St. Croix's 17 schools. His new album and one-man show, The Museum of Dead Words, explores communication, race, and empathy in the internet age. Dyalekt was named to the Public Theater's Emerging Writers Group and his performance venues include the Bowery Ballroom, SXSW, Oregon Shakespeare Festival, Mozilla's Internet Festival in London, the United Nations, Santa Barbara's Lucidity Festival, and the Divadlo Archa in Prague, CZ.


Pam and Dyalekt host the Brunch & Budget podcast, where they discuss how personal finance and racial economic inclusion intersect. They also co-founded the
Race & Wealth Podcast Network
with Dedrick Asante-Muhammad, Chief of Race, Wealth and Community at NCRC. Through what they've learned in their work, Dyalekt and Pam have started a group financial planning program called See Change, specifically designed for People of Color and make financial planning more inclusive.
Staff Attorney at Volunteer Lawyers for the Arts of NY
Laura Levin-Dando, Staff Attorney at Volunteer Lawyers for the Arts of NY, advises clients on a range of issues, including disputes, contracts, and intellectual property matters. Laura also teaches and facilitates VLA's educational programs. Laura received her J.D. from George Washington University Law School and graduated summa cum laude from Yeshiva University, where she studied history and music. A lifelong musical theatre nerd, Laura feels very fortunate to be able to help artists from all disciplines through her work at VLA.
Actor, President and Founder of Abundance Bound
Miata Edoga is an actor and the President and Founder of Abundance Bound, the premiere financial education company for creative entrepreneurs. She created The Artist's Prosperity System™, which has provided thousands of artists with a step-by-step process to significantly improve their financial situations, giving them more time and freedom to focus on their creative careers. Miata and other Abundance Bound facilitators, all working artists themselves, lead workshops and seminars on financial empowerment for organizations including: The Academy of Motion Picture Arts and Sciences, The Television Academy, WGA, DGA, SAG-AFTRA, The Actors Fund, The Motion Picture & Television Fund and The Center for Cultural Innovation.
Director of Education Outreach at Next Gen Personal Finance
Yanely Espinal is the Director of Education Outreach at Next Gen Personal Finance and the Creator of the MissBeHelpful YouTube channel, where she posts weekly videos about money. Born and raised by Dominican, immigrant parents in Brooklyn, New York, Yanely is a proud product of NYC public schools. She majored in Art at Fiorello H. LaGuardia High School before going on to receive her bachelor's degree in History of Art/Architecture and Visual Art at Brown University. She later earned her master's degree in teaching and after struggling with credit card debt, became passionate about personal finance education. When she isn't working, she sews, paints, listens to podcasts, and babysits her 8 nieces and nephews.
Director of Artist Services at Lower Manhattan Cultural Council (LMCC)
As Director of Artist Services at LMCC, Ana Fiore oversees re-grant programs in support of community-based arts programming in Manhattan; artist residencies providing work space for creative development; the SU-CASA program, connecting artists with senior centers; and other artist service initiatives within the organization. The core of these programs is to increase the range of resources available to artists. Prior to LMCC, Ana aided fiscally sponsored artists at the New York Foundation for the Arts with a focus on demystifying the fundraising process. She has also served the Center for Performance Research, The Joyce, and Danspace Project.
Co-founder and Partner of Westfuller
Ian Fuller is a co-founder and partner of Westfuller, a financial and wealth management firm that provides advice, strategy, and investment management for values-aligned global individuals, families, and institutions.
A specialist in evidence-driven, global wealth advisory and planning, strategic investment management, and philanthropic giving, he works closely with people and institutions to empower wealth with purpose. Ian is also the board chair of Common Justice, a restorative and criminal justice reform organization, and serves as the treasurer/finance chair for many social justice organizations, including: civil rights organization Color of Change, economic justice impact fund The Workers Lab, the private foundation Proteus Action League, and Amalgamated bank's Charitable Foundation.
He holds a B.S. in Economics from Hong Kong University of Science and Technology and an M.S. in International Affairs and Global Finance from New York University. He also holds a Chartered Financial Consultant designation for the Series 7, 66, 24 securities licenses. He lives on the Lower East Side of New York City with his family.