Amani Olu
Founder of Olu & Company
Dubbed the "King of multi-tasking" by Anthony Haden-Guest in The Art Newspaper, Amani Olu is a serial entrepreneur with a strong background in exhibition making and art writing. He is the co-founder of Humble Arts Foundation, a 501c3 that began to support and promote new art photography in 2005. From 2008 to 2012, he curated numerous exhibitions of contemporary photography, and spearheaded the four-part series Young Curators, New Ideas. In 2011 he joined Nadine Johnson & Associates as an art publicist for clients such as the Brant Foundation Art Study Center, Marlborough Chelsea, and the Dallas Art Fair. Eighteen months later, he was named managing editor of Whitewall, having previously contributed articles on artists William Eggleston, Zoe Crosher, Elad Lassry, and Rashaad Newsome. He left to establish Olu & Company, a marketing and business consultancy for individuals, businesses and organizations in the arts. Amani makes art under the name "Scott Avery," and is currently developing IMG SRVR, a visual cloud storage service for creative industries.
Image © James Adams
Amani Olu
CEO, Olu & Company and IMG SRVR; Founding Director, Detroit Art Week
Dubbed the "King of multi-tasking" by Anthony Haden-Guest in The Art Newspaper, Amani Olu is the founder of Olu & Company; co-founder of Detroit Art Week, a five-day festival celebrating contemporary art in the city; and founder of IMG SRVR, an all-in-one visual media center designed to help creative professionals collect, organize, and share information with ease and elegance. Previously, as an independent curator and arts writer, Olu organized over 40 exhibitions, co-authored Humble Art Foundation's The Collector's Guide to New Art Photography Vol. 1 and 2, launched his ground-breaking Young Curators, New Ideas exhibition series, wrote about numerous artists, and launched the digital version of Whitewall, a premiere luxury and arts publication. Recently, as part of the inaugural edition of Detroit Art Week, Olu organized the exhibition Rhythm, Repetition, and Vocab at the Detroit Institute of Arts.
Author, Faculty Member at New York University
Holding an MFA and an MBA, Amy studies the friction between art and business and proposes new structures to support economic sustainability for artists. Her third book, Economics of Visual Arts, was published in the fall of 2021 with Cambridge University Press. Amy is also author of two other books, Museum Legs and Art Thinking. Serving on the arts administration faculty at NYU, Amy researches what would happen if artists retained equity in their work. Her work on fractional equity has appeared in Management Science (with Kraussl) in the "Fast Track" intended for "high-impact research that is of broad interest."


Amy's work has been featured in The Guardian, Harpers, The Atlantic, the Financial Times, Artforum, and The Art Newspaper. Her early work with the artists' cooperative project Trade School was covered in the New York Times and The New Yorker. She speaks widely including at the Aspen Ideas Festival, Meaning Conference (Brighton, UK), and The Conference (Malmö, Sweden). She has taught at Williams College, the Rhode Island School of Design, the School of Visual Arts, and California College of the Arts, and is a past recipient of the Sarah Verdone Writing Award from the Lower Manhattan Cultural Council.


Image © Shieva Rezvani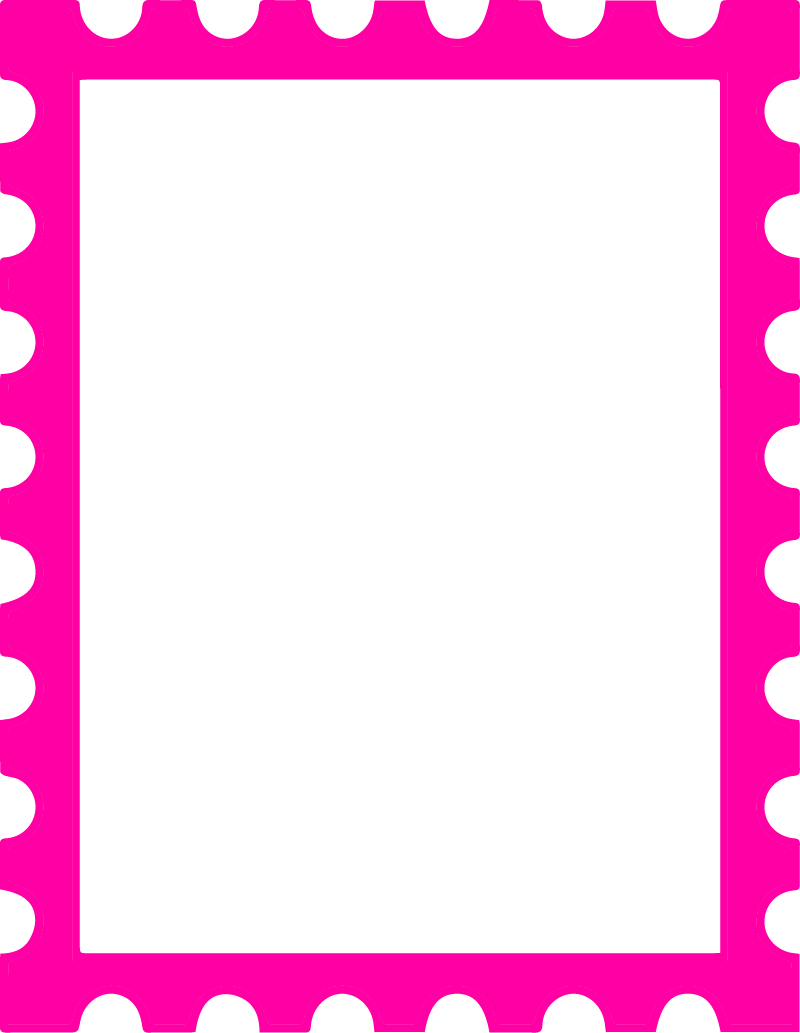 Join our mailing list!
Sign up to get the latest information on upcoming events and new courses.
Attorney, Deputy Director of Legal Services at the Arts & Business Council of Greater Boston (A&BC)
Luke Blackadar is an attorney and the Deputy Director of Legal Services at the Arts & Business Council of Greater Boston (A&BC). An artist himself, he helps artists, creative start-ups, and arts nonprofits manage legal issues involving copyright, trademark, contracts, entity formation, and corporate governance. Luke also enjoys talking to groups of law students and artists and has recently spoken on art legal issues to the Americans for the Arts, the City of Boston, and students at Brown University, RISD, MassArt, and Lesley University. In addition to managing the A&BC's legal interns, he teaches at the Boston University Metropolitan College and the Roger Williams University School of Law, and mentors students through the Northeastern University and Northeast Regional Black Law Student Associations. Luke is a graduate of Clark University and Northeastern University School of Law. In his spare time, he enjoys drawing, running, reading, and playing video games.
Marci Blackman + Diana Y Greiner
Founders of Treehouse Taxes
Treehouse Taxes, run by Diana Y Greiner and Marci Blackman in Brooklyn, New York, caters specifically to self-employed individuals and small businesses. They built the Treehouse so you will have a safe, fun, and friendly place to get your taxes done.


Marci has been providing a combination of tax preparation, bookkeeping, and accounting services to a wide range of clientele, including individuals, partnerships, and small corporations for the past 20 years. As a longtime freelancer and award-winning novelist, Marci understands what it means to "hustle" for your dreams, particularly as it pertains to taxes. As a partner in Treehouse Taxes LLC, Marci believes transferring knowledge and helping artists and freelancers become savvy taxpayers is a form of social justice.


Diana Y Greiner knows about cobbling together an income, tracking expenses, and pursuing a dream. She has spent over 20 years juggling the life of a performing artist while developing and maintaining her left brain as the managing director of an arts organization, a waitress, an acrobatics instructor, an office manager, a massage therapist, a bookkeeper, and finally a full-fledged tax nerd by earning her EA. Through it all she maintains that connection is the point of everything.
Hosts of Brunch & Budget
Pamela Capalad is a Certified Financial Planner™ and Accredited Financial Counselor™ who has worked in the field of financial services for over a decade. She founded Brunch & Budget to provide people who felt ashamed or embarrassed about money with a safe and friendly place to speak openly and make financial progress. Her mission is to make financial planning as affordable as possible for the communities who need it most. Her work has been featured in publications including the
Washington Post
,
Teen Vogue
,
Huffington Post
, and
Vice Magazine
. She was named in
New York Magazine
's Best of New York 2019 and has brunched with over 400 people and counting.
Dyalekt is an MC, playwright, educator, and podcaster. His work focuses on defining personal identities and finding one's voice, authentic communication, and supporting one's community. His first album and one-man show, Square Peg Syndrome, is also a 6-week school curriculum that toured through St. Croix's 17 schools. His new album and one-man show, The Museum of Dead Words, explores communication, race, and empathy in the internet age. Dyalekt was named to the Public Theater's Emerging Writers Group and his performance venues include the Bowery Ballroom, SXSW, Oregon Shakespeare Festival, Mozilla's Internet Festival in London, the United Nations, Santa Barbara's Lucidity Festival, and the Divadlo Archa in Prague, CZ.


Pam and Dyalekt host the Brunch & Budget podcast, where they discuss how personal finance and racial economic inclusion intersect. They also co-founded the
Race & Wealth Podcast Network
with Dedrick Asante-Muhammad, Chief of Race, Wealth and Community at NCRC. Through what they've learned in their work, Dyalekt and Pam have started a group financial planning program called See Change, specifically designed for People of Color and make financial planning more inclusive.
Staff Attorney at Volunteer Lawyers for the Arts of NY
Laura Levin-Dando, Staff Attorney at Volunteer Lawyers for the Arts of NY, advises clients on a range of issues, including disputes, contracts, and intellectual property matters. Laura also teaches and facilitates VLA's educational programs. Laura received her J.D. from George Washington University Law School and graduated summa cum laude from Yeshiva University, where she studied history and music. A lifelong musical theatre nerd, Laura feels very fortunate to be able to help artists from all disciplines through her work at VLA.
Actor, President and Founder of Abundance Bound
Miata Edoga is an actor and the President and Founder of Abundance Bound, the premiere financial education company for creative entrepreneurs. She created The Artist's Prosperity System™, which has provided thousands of artists with a step-by-step process to significantly improve their financial situations, giving them more time and freedom to focus on their creative careers. Miata and other Abundance Bound facilitators, all working artists themselves, lead workshops and seminars on financial empowerment for organizations including: The Academy of Motion Picture Arts and Sciences, The Television Academy, WGA, DGA, SAG-AFTRA, The Actors Fund, The Motion Picture & Television Fund and The Center for Cultural Innovation.
Director of Education Outreach at Next Gen Personal Finance
Yanely Espinal is the Director of Education Outreach at Next Gen Personal Finance and the Creator of the MissBeHelpful YouTube channel, where she posts weekly videos about money. Born and raised by Dominican, immigrant parents in Brooklyn, New York, Yanely is a proud product of NYC public schools. She majored in Art at Fiorello H. LaGuardia High School before going on to receive her bachelor's degree in History of Art/Architecture and Visual Art at Brown University. She later earned her master's degree in teaching and after struggling with credit card debt, became passionate about personal finance education. When she isn't working, she sews, paints, listens to podcasts, and babysits her 8 nieces and nephews.
Director of Artist Services at Lower Manhattan Cultural Council (LMCC)
As Director of Artist Services at LMCC, Ana Fiore oversees re-grant programs in support of community-based arts programming in Manhattan; artist residencies providing work space for creative development; the SU-CASA program, connecting artists with senior centers; and other artist service initiatives within the organization. The core of these programs is to increase the range of resources available to artists. Prior to LMCC, Ana aided fiscally sponsored artists at the New York Foundation for the Arts with a focus on demystifying the fundraising process. She has also served the Center for Performance Research, The Joyce, and Danspace Project.
Co-founder and Partner of Westfuller
Ian Fuller is a co-founder and partner of Westfuller, a financial and wealth management firm that provides advice, strategy, and investment management for values-aligned global individuals, families, and institutions.
A specialist in evidence-driven, global wealth advisory and planning, strategic investment management, and philanthropic giving, he works closely with people and institutions to empower wealth with purpose. Ian is also the board chair of Common Justice, a restorative and criminal justice reform organization, and serves as the treasurer/finance chair for many social justice organizations, including: civil rights organization Color of Change, economic justice impact fund The Workers Lab, the private foundation Proteus Action League, and Amalgamated bank's Charitable Foundation.
He holds a B.S. in Economics from Hong Kong University of Science and Technology and an M.S. in International Affairs and Global Finance from New York University. He also holds a Chartered Financial Consultant designation for the Series 7, 66, 24 securities licenses. He lives on the Lower East Side of New York City with his family.